I've been busy with the bi-annual "Clean-Out-My-Stash-To-Make-Room-For-New-CHA-Goodness" process...MUCH easier this time around with an actual organized craft space!
I've been compiling my CHA list, of course...which include lovelies like:
Pink Paislee Faux Bois Mini: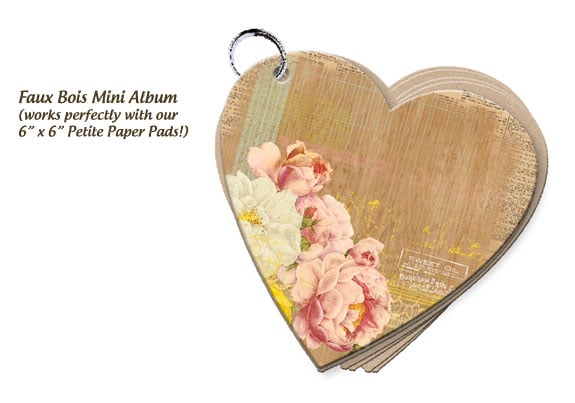 Dear Lizzy Enchanted:
Glitz Scarlett:
Prima Trim:
MME Lost & Found:
Jenni Bowlin Buttons:
Crate Paper:
Wow, I'm SO excited to get my hands on all this great stuff! What are your CHA faves so far? I'd love anyone who'd like to enable me further. ;)
This week I participated in
The Color Room
weekly palette challenge...a unique palette for me that I'd never done before:
Fuschia and Purple with Aqua and Butter-Yellow? Who knew! :)
I really ended up loving what I came up with...using a pop of each color to create this:
Wow, THIRTEEN years married to this wonderful man?! I can hardly believe it!
These flowers were stamped with a newsprint stamp from Scarlet Lime, then cut with scallop scissors, folded over, and spiral-wrapped. The paints I used were acrylic robin's egg blue, Smooch Ink in Grape Soda, Glimmer Mist in Cosmos, and Shimmerz Spritz in Chickadee...LOVE it all!
And one more layout...using up stash goodies from American Crafts , Cosmo, and Hambly, with lots of die-cutting and embossing using my good ol' Sizzix:
Love this photo of my daughter-and-mom, enjoying a good book at Barnes & Noble. :)